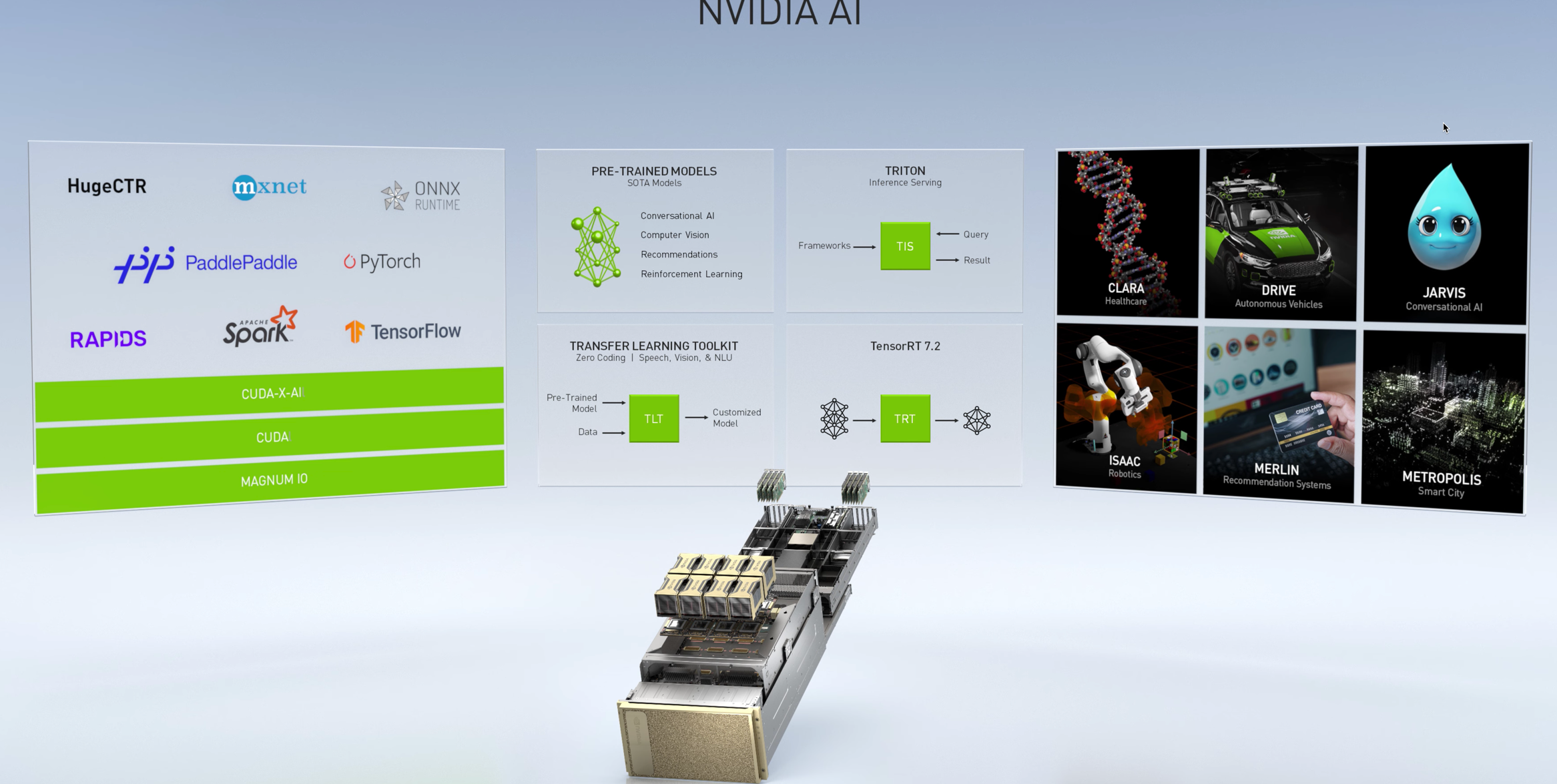 GTC 2020 conference attendance
The GTC 2020 was completely online this year. I believe 30,000 people were able to attend which is amazing.
The keynote addresses by the CEO were very interesting. Here is the YouTube video of it.
Sessions
There were over a thousand sessions to choose from. I attended about 20 sessions and I learned more about AI, ML, DL, creator innovation it's hard to keep it all straight.
What is also amazing is that for a limit amount of time all of the sessions are still available to watch. So the ones I couldn't attend due to schedule conflicts can be watched now. Drinking from a fire hydrant comes to mind.
All things Jetson
https://developer.nvidia.com/embedded/develop/roadmap
Vision API DeepStream
Automating AI workflow
ngc.nvidia.com
App Frameworks: Clara, NeMo, TLT Computer Vision: IVA, Medical Imaging, Imaging Classification, Object Detection
Jarvis Conversational API
Jetson Isaac robotics
How to get started with Isaac SDK:
docker pull nvcr.io/nvidia/deepstream-l4t:5.0.1-20.09-samples
https://forums.developer.nvidia.com/c/agx-autonomous-machines/isaac/67
Isaac SDK documentation:
Container prepared: